USB-C to HDMI cable:
This USB-C to HDMI cable provides high quality throughput using the USB-C Port and supports 4Kx2K resolutionn. The USB-C to HDMI cable allows you to connect your USB Type C interface from your MackBook, Surface Pro, Chromebook, Samsung Galaxy with Type C port and connect it to your high resolution TV, Monitor or projector.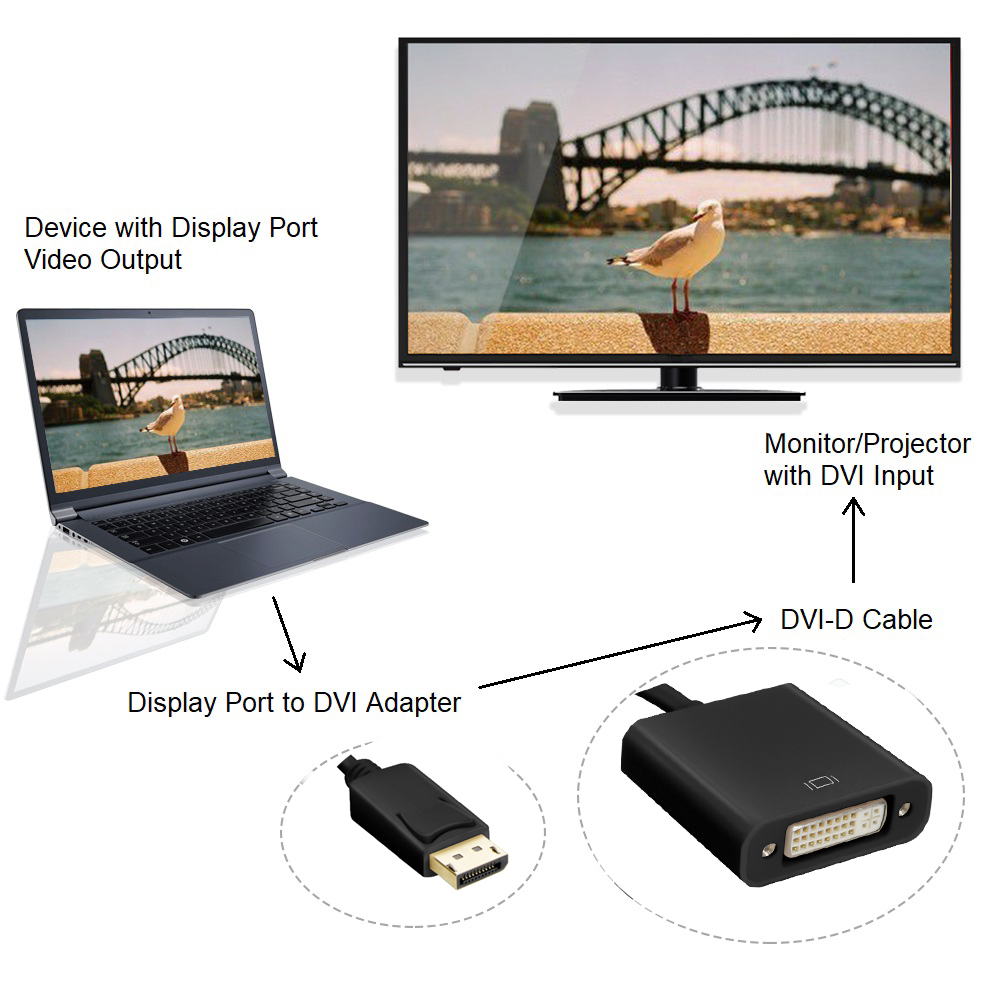 Specs & Features:
Compliance with DisplayPort Specification V1.1a at 1.62/2.7Gbps data rate (Low bit rate/High bit rate)

Protocol: Support DPCD Rev.1.1 & Support HDCP 1.3 with HDCP key embedded

Resolution: up to 1920X1200 / 1080p

Connector DP male to DVI female

Total Length: 7" (connector edge to edge)

Cable length: 6"

Connector to Connector: 10.5"

Gold plated connector

Housing and cable color: Black