Data Sheet
Data Sheet
Case Qty Chart
Packaging
Flat cables fit easily between cramped spaces improving the look of your home or office because they are flat and easy to hide. These flat cables are a perfect fit under carpets, up walls, and even behind furniture.
The cables are only a slim 1.2mm thick that gives a plenty of ventilation room for network rack wiring. It is a great advantage over fat cables that add more bulk to your work space.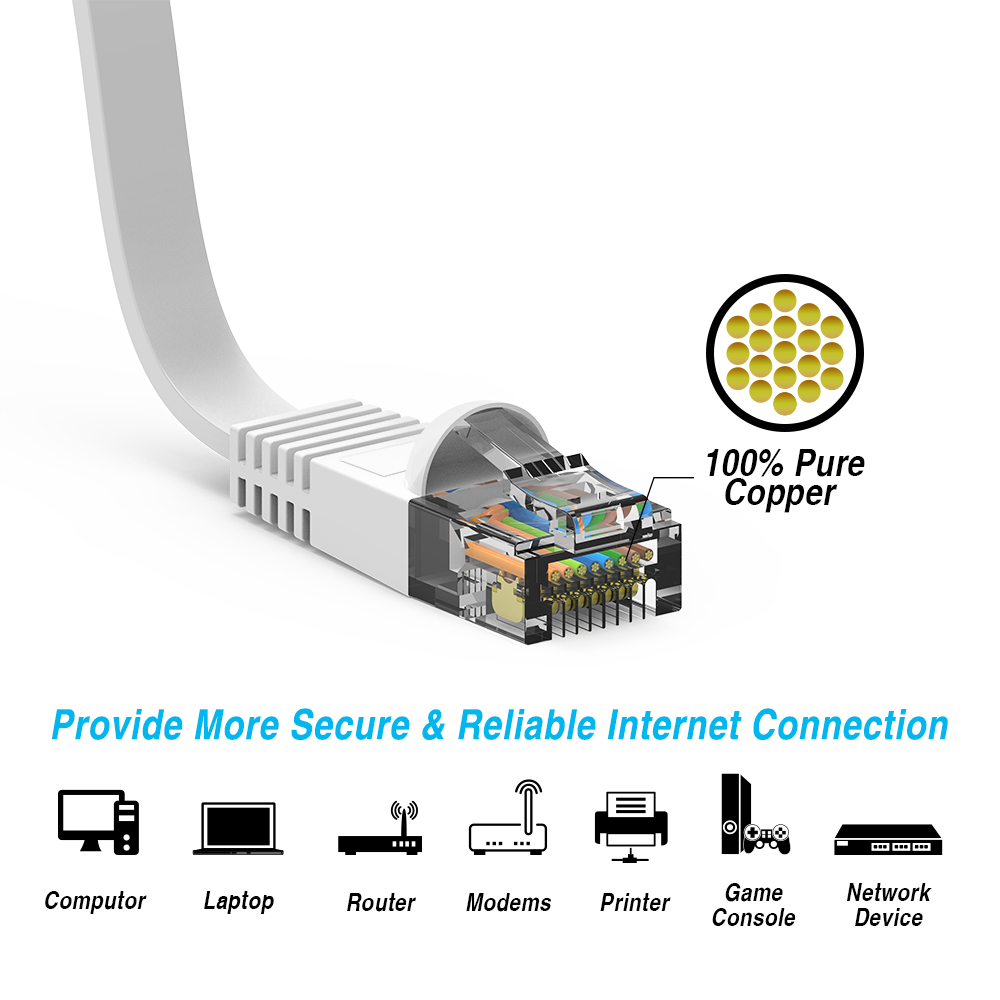 * Designed for Network Adapters, Hubs, Switches, Routers, DSL/Cable Modems,
Patch Panels and other Computer Networking applications.
* CM Type PVC Jacket
* 32AWG Flat 4pair stranded bare copper wire
* 50 micron gold plated RJ45 Plug
* White jacket color
* RoHS compliant